WordPress Plugins to Improve Website  Performance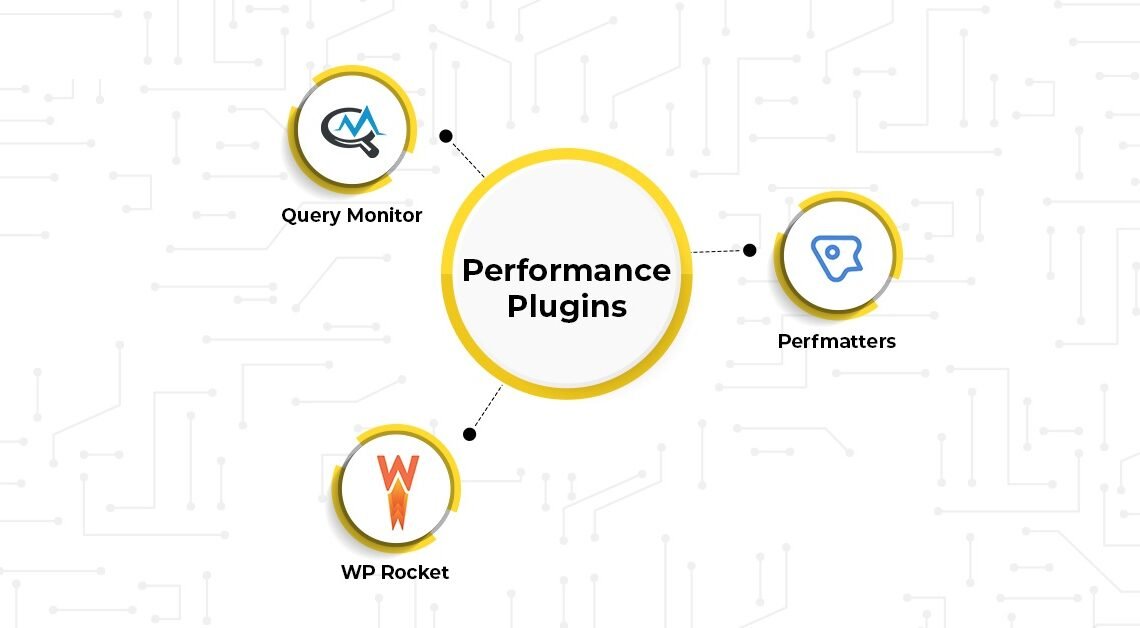 1. WP Rocket
Active Installations: ~2.5 million
If you are looking to fine-tune your website and make it lightning-fast, then WP Rocket is one of the best plugins for WP. You can activate all the website optimization settings such as gzip compression, cache pre-loading, page cache, etc., with the click of a button.
You can also turn on the optional settings for lazy loading, DNS pre-fetching, CDN support, minification, etc., to further enhance page load speed. WordPress plugins for business plans come in three licenses – Single, Plus, and Infinite.
2. Perfmatters
Active Installations: N/A
Perfmatters is a lightweight WordPress performance plugin developed by two brothers, Brian and Brett Jackson, who collectively possess 20+ years of experience in all things WordPress.
Frustrated by the shortcomings of even the best WordPress performance plugins available for free, they decided to create an affordable one of their own. The WordPress plugin increases website speed by reducing HTTP requests, stripping out the code, disabling bloated plugins, and optimizing the database.
3. Query Monitor
Active Installations: 100,000+
If you have hired a WordPress developer (or are tech-savvy yourself), then Query Monitor is nothing short of a lifeline than a WordPress plugin! This developer tools panel allows the debugging of database queries.
It also hooks and actions, PHP errors, HTTP API calls, queued scripts, and stylesheets, block editor blocks, theme template files, languages, and translations, rewrite tools, and other assets, tasks, or resources that may be causing a drain on your website's performance. Think of it as a watchdog for all your other plugins in WordPress.
Note: To ensure that all your plugins work smoothly with your website theme, then do gather your knowledge about finding and hiring WordPress theme developers.